25 years of shooting - 100+ happy customers
CEE Productions - services
We have been on the field since the 90's, at first mainly as videojournalists shooting stories for domestic and foreign news. But new times brought new challenges and today, we are proudly presenting a whole variety of services:
Live HD crew with LiveU or DEJERO
HD DSNG
Conference streaming
Live studio
Editing
Goes without saying, we are using only professional, cutting edge technologies so that the production is flawless. You cand find our list of equipments
here
but special requests are also possible (hiring through our best partners).
Prices
Below you'll find some typical prices so that you can have an idea of the costs of your production. Naturally, when it comes to that, we'll send you an offer with the breakdown of each cost element.
Full HD camera crew: EUR 650.-
HD cameraman with gear: EUR 500.-
Fixer/translator for one day: EUR 250.-
Chromakey studio for one hour: EUR 400.-
HD SNG truck for 4 hours: EUR 1,200.-
Streaming a conference (without AV): EUR 200.-
The prices above include a vehicle with mileage up to 100km, also FTP or any kind of file transfer is free of charge through our broadband connection (upload speed is around 500mbps).
The crew
Commercial television in Hungary launched about 20 years ago and we have been there ever since - in fact, even before. Our guys are multilingual: they speak not only English or Hungarian but also the languages of the region - Romania, Slovakia, the Balkans - on a native level. We have been working for a wide range of broadcasters and agencies (see references) on news events, documentaries, conferences and other projects.
The gear - our equipment
Sony FS7, Canon 5D Mark II, Sony EX3
Sony PMW350, Sony PMW500
Drone DJI Phantom 4
GoPro 7
Teradek VidiU
LiveU
Dejero
All camera kits include:
Wide angle lens
Sound equipment
Standard lighting
Go live!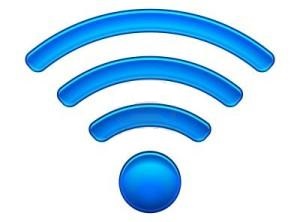 A quick live shot from Budapest, live streaming a conference, broadcast a sport event from Hungary? Chromakey studio or outside? We are at your service with our HD OB and SNG trucks, LiveU, Teradek VidiU Pro with full personnel including cutters if needed. And of course, if you are looking for a fast and cost-effective solution, a high-speed internet connection (50mbps) at our office will make sure your footage arrives in time. Sending material via ftp is always free of charge.